Whether you're a Merchant or Developer, getting started with payments is a Snap*
Get a Quote
MERCHANTS – Get a quote for a Snap* merchant account and start accepting payments today.
Develop Today
DEVELOPERS – Pick a project toolkit, get credentials, and start an integration immediately.
Ready to accept payments? It's a Snap*
Rates as low as 1.79% + $0.25 per transaction
EVO Snap* simplifies in-store, online and mobile payments – making payments a Snap* for merchants.
Snap* offers the most scalable and cost-effective solutions in the payment processing industry for businesses of all types and sizes. With more than 400,000 merchant customers processing over $50 billion annually, EVO Snap* knows how to take care of merchants.
Get a Quote
Ready to jump in and integrate?
Snap* is a platform for developers
EVO Snap* is a one-stop shop for application integration, merchant underwriting and international payment processing.
Our developer platform provides single-integration access to omni-channel payment processing and value-added services through one API – making it easy for developers to support merchants across traditional POS, mobile, and eCommerce touch points.
Develop Now
We love showing off what Snap* can do
Come check us out!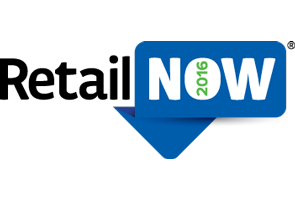 Visit EVO at booth #734 and discover how our innovative suite of EMV-enabled software and hardware solutions can accelerate time-to-market…
Read More
Over the weekend, nearly 30 developers worked tirelessly at the Popular Payments Snap* Hack in Madrid, Spain to create innovative new…
Read More
More places to find out whatSnappening – Yeah, we just said that.
Snap* simplifies in-store, online & mobile payments with developer-friendly payment APIs and toolkits
Why Snap* – We're a little partial, but here are a few reasons…
Rapid Integration
Simple, fast and easy-to-use payment APIs and integration tools make payments a snap for e-Commerce, POS and Mobile app developers.
New Channels
With access to over 400,000 merchants worldwide, Snap has plenty of ways to help you find new customers and grow your business.
PCI Compliance
Ease your compliance burden. Reduce the time, cost and complexity of PCI compliance with security and fraud prevention solutions.
Global Processing
Expand your global footprint – support merchants domestically and across 49 international markets where EVO has licenses to process payments.
Direct Pricing
Direct integration with both national and regional card networks enables Snap to offer lower prices and better service than any other processor.
Easy Onboarding
Simplify merchant activation and enable real-time merchant approval and payment workflows in-app, online or via mobile.